news & teaching
news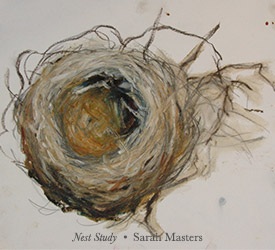 plant human quarterly
Two poems will be in their upcoming issue, sometime in fall 2023. Much thanks to Neil Shepard.
reading & conversation with Nadia Colburn
Nadia and I talked and read together in August 2021, and the recording is now available on YouTube, here.
bennington review
It's an honor to be included in issue 10 of this beautiful journal. My poem "Not All the Animals Sleep" is there alongside work by so many poets I admire.
poets on craft
Bunkong Tuon kindly asked me to take part in this series he edits, and I got to do so with a poet I admire very much, Maxine Scates.
plume
My poem "Tempe Wick" is part of this beautiful feature on acceptance and forgiveness, thanks to wonderful Sally Bliumis-Dunn.
the ilanot review
Thanks to the kindness of editors Marcela Sulak and Lauren Camp, I have two new poems in the "Earth" issue of The Ilanot Review.
of poetry podcast
Writer/editor/lovely human Han VanderHart is a force for good in the poetry world. I loved being a guest on their podcast, loved talking with them about fairytales and social media (!) and the more-than-human world. You can find links to the episode here.
the southampton review
My poems "Litany (Somehow)" and "Away in February" are included in the Winter 2022 (print) issue of TSR. So much gratitude to poetry editor Michelle Whittaker for her support and kindness.
cincinnati review
It's lovely to have a poem with an unusually long title (for me) in issue 18.2 of this journal I've admired for years. Many thanks to Rebecca Lindenberg.
narrative
My poem "Coracle Means a Small Vessel, a Boat" is up at Narrative. Gratitude to all the staff there, especially Jack Schiff.
waxwing
I've loved Waxwing for years! Delighted that "Kittatinny" is included in their summer 2021 issue. Enormous thanks to Justin Bigos and Iliana Rocha.
tinderbox
Thank you so much to the editors, especially Hannah Dow. "Love Poem With No Mountains in Sight" is part of the summer 2021 issue of this smart, beautifully-curated journal.
nelle
Many, many thanks to editor Lauren Slaughter and the staff of NELLE for including my poem "Self-Portrait as Lost Earring" in Issue 4.
ninth letter
My poem "Body of Water" is part of their Fall/Winter 2020/21 issue, and I'm honored. Ninth Letter consistently publishes poems I love. Thank you so much to the editors.
salamander
A favorite journal for so long. "Inverting the Winter" and "A Brief History of Silk" are in the winter/spring 2021 issue of the journal, with many thanks to José Angel Araguz, Katie Sticca, and Anna Ross.
my small press writing day
The very generous Rob McLennan included a short piece I wrote on this blog/series of his. The whole series! Is wonderful! Highly, highly recommend (and such thanks to him).
superstition review
Many thanks to Patricia Murphy and all the student poetry editors! I'm excited and honored that my poem "The Tool Shed" is included in Issue 25.
crazyhorse
"The Silo" and "Litany (Easter)" are in the spring 2020 issue of this wonderful journal. Gratitude to Emily Rosko and Jonathan Bohr Heinen.
cherry tree
I've long admired this journal and am so happy that my poem "Birthday" is part of issue 6. Much thanks to all the editors, including Lindsay Lusby and James Allen Hall.
ecotheo
Thanks to the wonderful editors, especially Crystal Brandt and Jason Myers, three poems are up at EcoTheo. I love everything about this journal and the expansive, inclusive, beautiful work they do.
cave wall
I have three poems in issue 16 (winter 2019/2020) of Cave Wall, a journal I love, thanks to Rhett Iseman Trull, CW's wonderful and generous editor.
zen center of new york city
On December 3, I'm teaching a
Save
Save
Save
Save
Save
Save
Save
Save
Save
Save
Save
Save
Save