news & teaching
news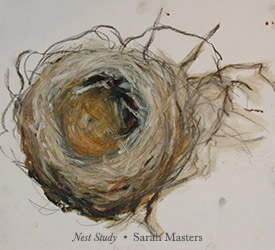 provincetown arts
Thanks to the wonderful Kelle Groom, my poem "The Girl With No Hands" will be in Provincetown Arts in summer 2018.
denver quarterly
I'm really thrilled to have a new poem, "The Trees," forthcoming in Denver Quarterly, a journal I've admired for such a long time.
poems2go
I feel so honored to be part of this important and heartful public poetry project. poems2go provides printed copies of small poems to participating bookstores and cafes, so that people can take them (the poems, I mean) home to ponder over and live with. This week two of my poems ("The Bat" and "Window and Field") are part of this process, and are featured on the website as well. Thank you to Christine Jones.
poem of the week
Thanks to the kindness of Andrew McFadyen Ketchum and Judy Jordan, some poems from Keeper (plus a review, an interview, and a writing prompt) are up on Poem of the Week.
anchor
I love it that two poems of mine are part of the current issue of Anchor (and a third is forthcoming soon). The journal ("where spirituality and social justice meet") is gorgeous, and is doing important work in the world. Thanks to all the editors, including Nadia Colburn, whose writing and being I so much admire.
sidereal
Thanks to Katie Mertz and Amber Allen, my poem "Litany Over Eastern Washington" is part of sidereal's inaugural issue.
salamander
I'm honored and excited to have a new poem, "Small Music," forthcoming in Salamander's winter 2017 issue. Thank you, Jenny Barber.
salamander
My review of Talvikki Ansel's third collection, Somewhere in Space, is up on Salamander's website.
american poetry review
Thanks to the lovely editors, my poem "Litany (Flying)" is in the Nov./Dec. 2016 issue of APR.
beloit poetry journal
My poems "Messenger" and "Talisman" are out in the Fall 2016 issue of Beloit Poetry Journal. Deep thanks to its generous and thoughtful and patient editors, Melissa Crowe and Rachel Contreni Flynn.
newshour
I feel so honored and happy (and a little bit shy) to have my poem "To Swim" included on the NewsHour site. Many, many thanks to Mary Jo Brooks.
salamander
My review of Gabriella Klein's beautiful first book, Land Sparing, is in the spring/summer 2016 issue of Salamander. Thanks so much to Jenny Barber for allowing me to write this.
jacket2
A collaborative review of Randall Potts's book Trickster, written with my lovely friend Ethel Rackin, is up at Jacket2. Many thanks to Kenna O'Rourke and Julia Bloch.
crazyhorse
Two new poems, "The Hedge" and "A Separate Bird Each Time (Origami)," are in the Spring 2016 issue of Crazyhorse. Much thanks to Emily Rosko.
american poetry review
A new poem, "Paulownia," (which is a type of tree, just in case you were wondering) is in the May/June 2015 issue of APR.
late night library
They posted a podcast of my Portland reading with wonderful Annie Lighthart. Thank you LNL and Annie and Mary and Glyph.
teaching
hunterdon art museum
On October 8, I'm co-teaching a retreat on "Poetry and Embroidery" with poets Vasiliki Katsarou and MaryAnn Miller and fiber artist Iviva Olenick. More details at the HAM website here. So much looking forward to this.
zen center of new york city
On December 3, I'm teaching a
Save
Save
Save
Save
Save
Save
Save
Save
Save
Save
Save
Save
Save